What is a CakeDrop?
Every CakeDrop is a combination of cake, coating, and core. We get our different flavors by changing one, two, or all of those things.  So let's talk about each one.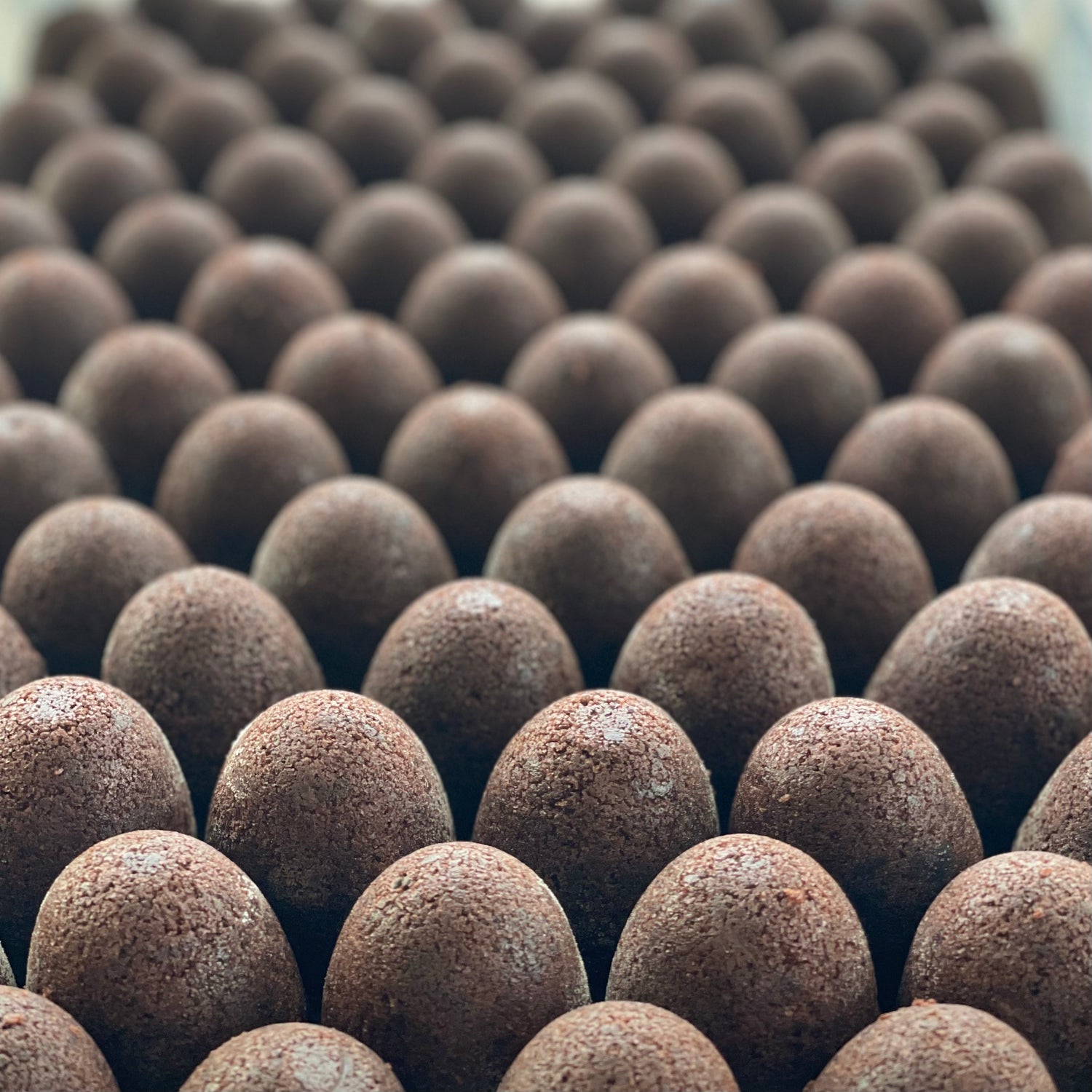 The Cake
It starts with the cake - really good cake.
As you might know, that can be tricky. Some are too light, too dense, too dry, too moist. Our cakes have to be just right so our magical process can not only create our unique shape, but also to create a new texture that we haven't found anywhere else.  
And, because our cake is just right, we can do that without adding ANYTHING extra to the cake! That means they are NOT glued together with extra frosting, or syrup, or who knows what! Just. Perfect. Cake.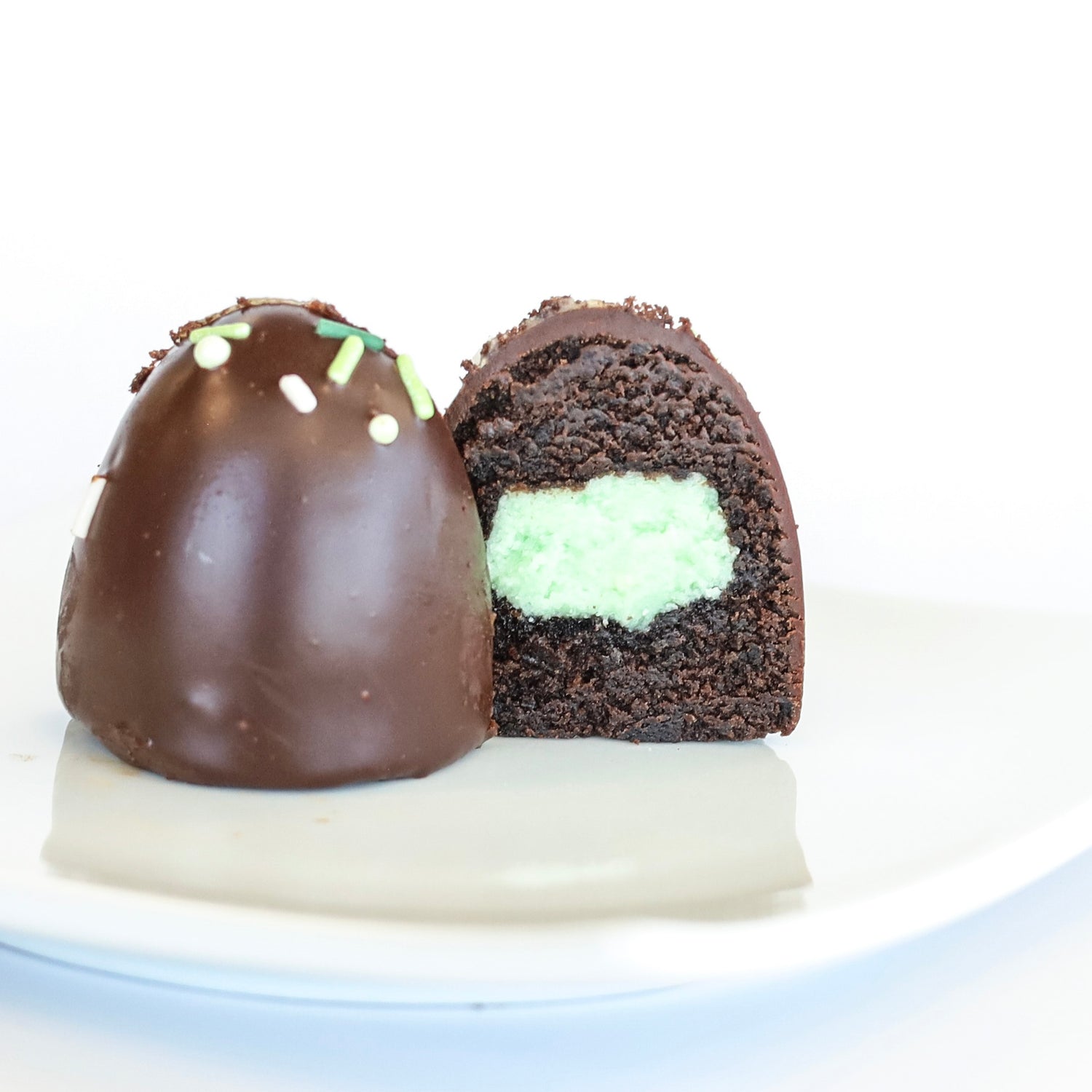 The Core
Inside that cake, we place the core.
That pop of flavor, smoothness and surprise that you just don't get from cake alone. No magic here. Well, unless you think sea salt caramel, or rich chocolate fudge, or a fruity Italian meringue, or a dozen other flavors, living inside your cake, just waiting to please you, is magic!
OK, yeah, the core is pretty magical too.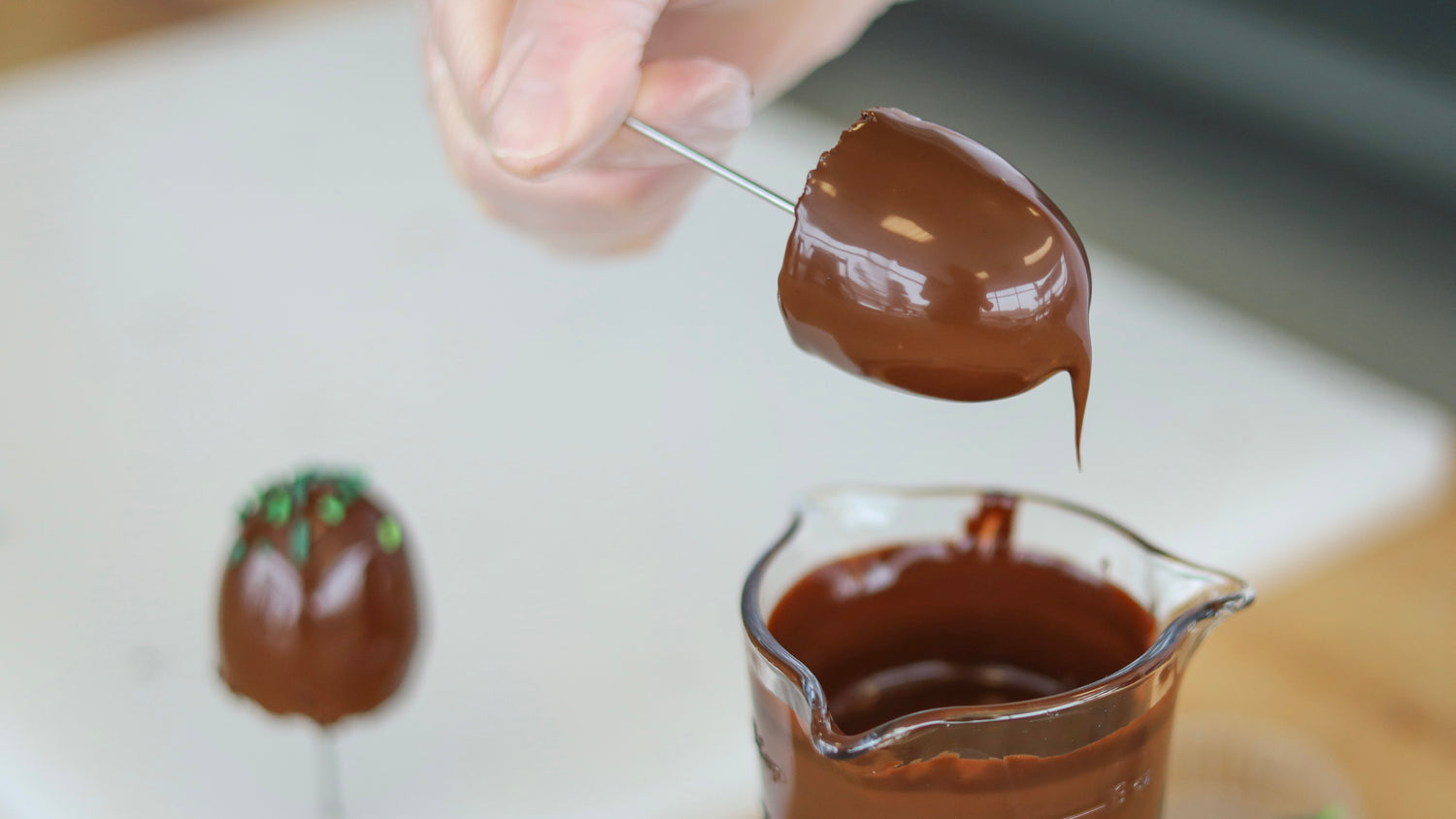 The Coat
Finally, we add the coat.
It's not frosting, because then it wouldn't be polite to eat CakeDrops with your fingers. Instead, we use incredibly unique ganaches on all our CakeDrops.
Whether it's deep dark chocolate ganache or our beautiful white ganache, they bite without cracking but still leave your fingers clean. You don't see white ganache much because it is impossible to make . . . without magic.
We, however, have that magic!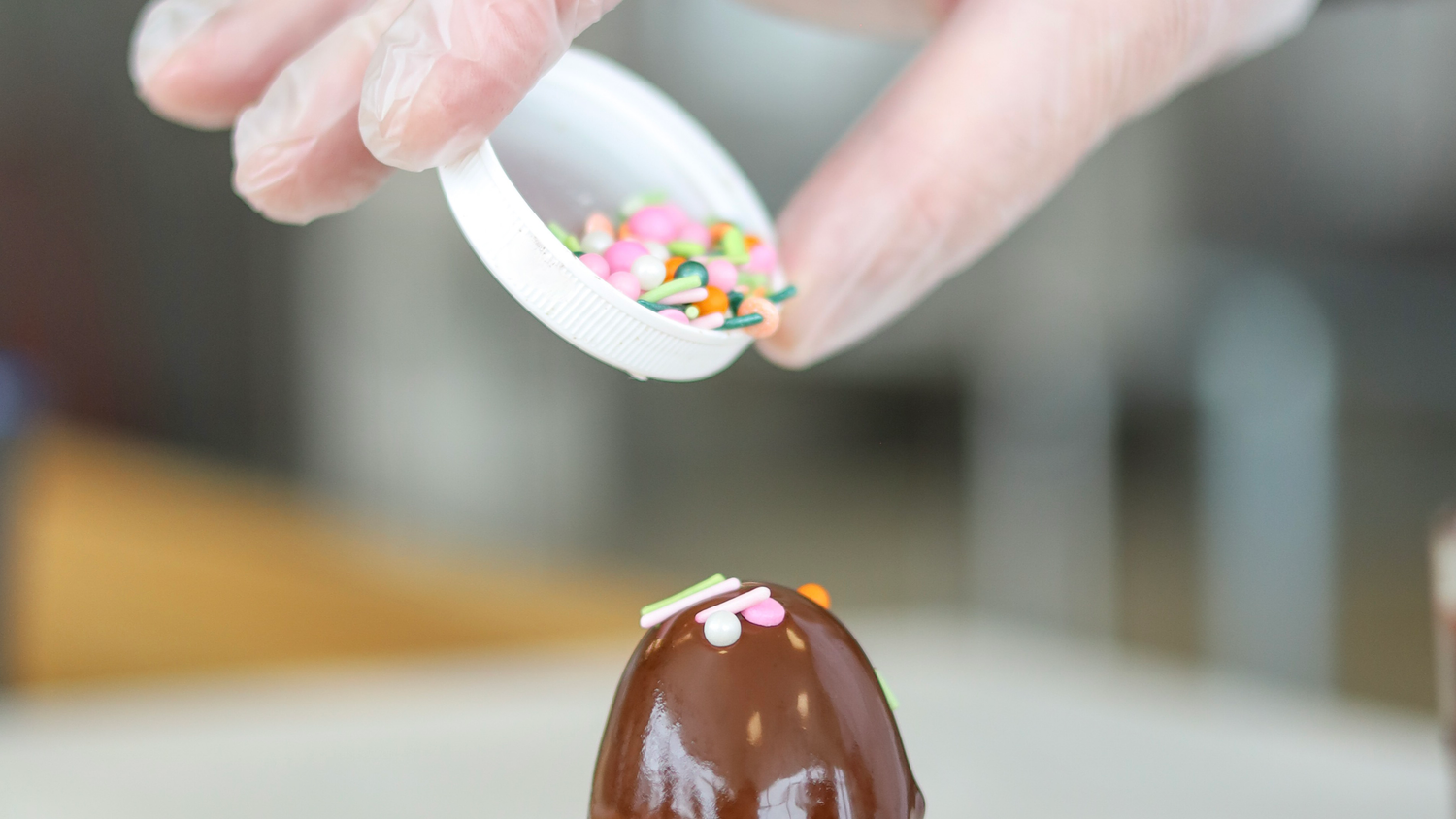 The Color
Then, just for fun, we add some accessories!
Drizzle, sprinkles, glitter, shapes - whatever inspires us to give each CakeDrop that touch of class and elegance your event deserves.
(And those accessories also help your guests figure out the difference between the variety of flavors from which you can let them choose!)
What a CakeDrop is NOT
We don't want to be negative, but new things can sometimes get confused with old things.  That is not good - because we are NOT those things.