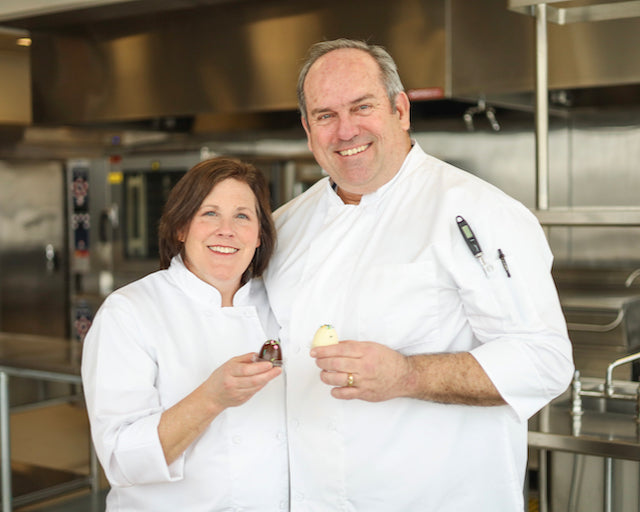 The world is full of bakeries. We just aren't one of them. We are artisans, offering one product, carefully hand-crafted in a number of varieties . . . but, yes . . . it happens to be baked.
​Some people ask, "How can you build an entire business on just one dessert?" Well, once they try this one very different dessert - those questions go away.
We Do Dessert . . . Different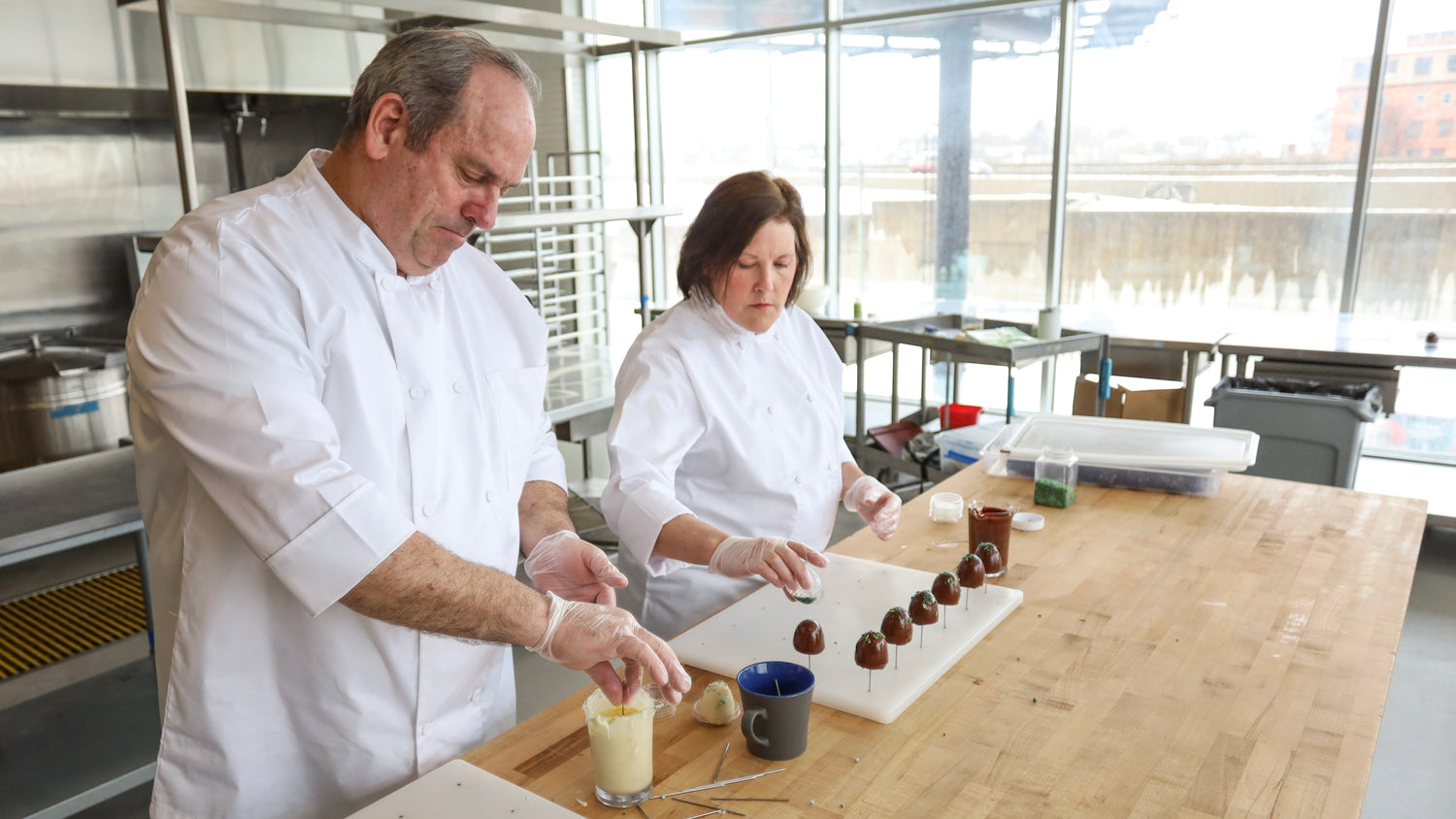 The problem with most desserts is, once they are on the table, they all end up feeling the same: 
Cakes covered in icing
Cupcakes that try to act grown-up, but can't
Snack foods that pretend to be a dessert
Fancy things that never seem to taste as good as they look, and
Messy things that are just. not. socially. helpful.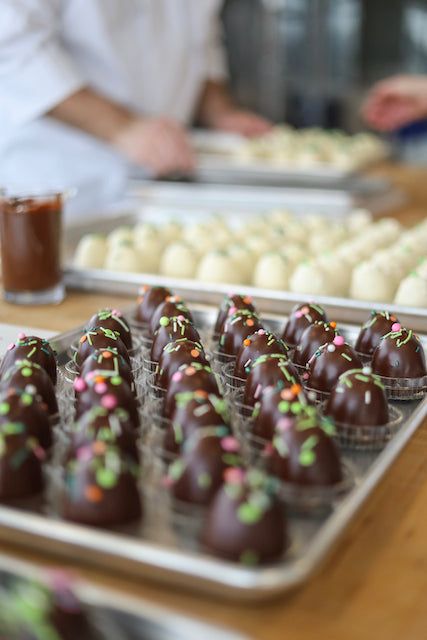 We thought there had to be a better way.  Once we found CakeDrops we knew they hit the sweet spot we were looking for: delicious, satisfying, and beautiful.  CakeDrops are elegant without being stuffy, fun without being juvenile, different without being strange, and most importantly, CakeDrops taste AMAZING! 

If you want a dessert like that . . .you have come to the right place.
In 2010 a wedding cake decorator named Sandy Gutherie was asked by a client to make "cake pops" for their wedding. At the time, she had never heard of them. When she looked into it and tasted them, she refused. Sandy thought that balls of cake glued together with frosting, then covered with more frosting and shoved on a stick, were beneath her high professional standards. Instead, she set out to make something different and that's when the dessert Gourmet Cake Bites was born. The right kind of cake, molded into a dome without any sugary glue, and filled with a delicious core.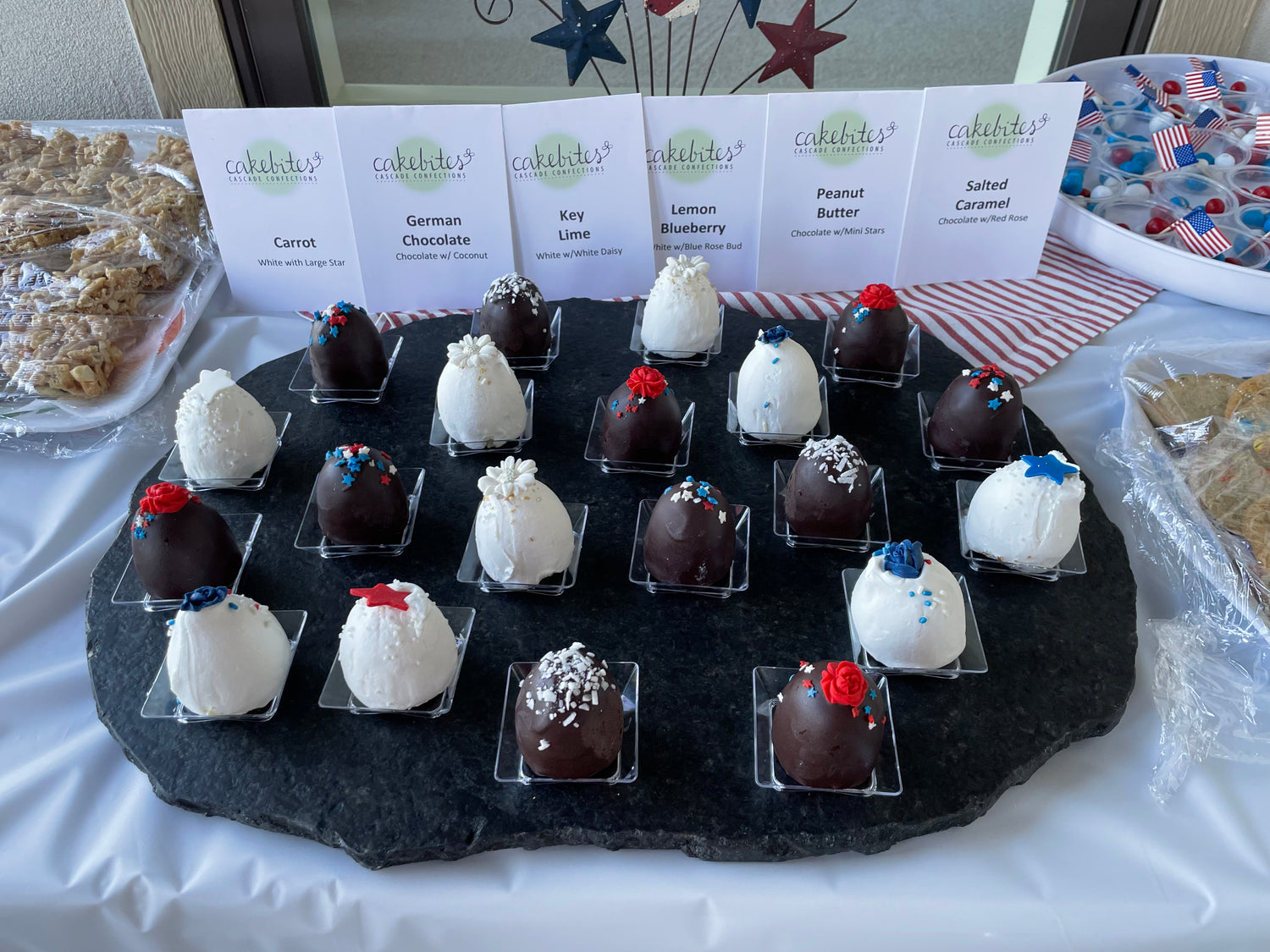 Cake Bites were a huge hit and over the years began to overtake Sandy's traditional wedding cake business. The reputation of these unique desserts started to spread by word of mouth all over West Michigan. By 2022, however, Sandy was looking to retire. One of her loyal clients was so upset by this news that she approached Steve and Kim Willison about taking over Sandy's business.
Steve and Kim had been running a successful business in another industry for 20 years, but they were looking for a change. They looked at the product, the process, and the market and decided this was the perfect opportunity.  They got to work learning everything they could, putting all the pieces in place and by November 2022 they earned their own food license.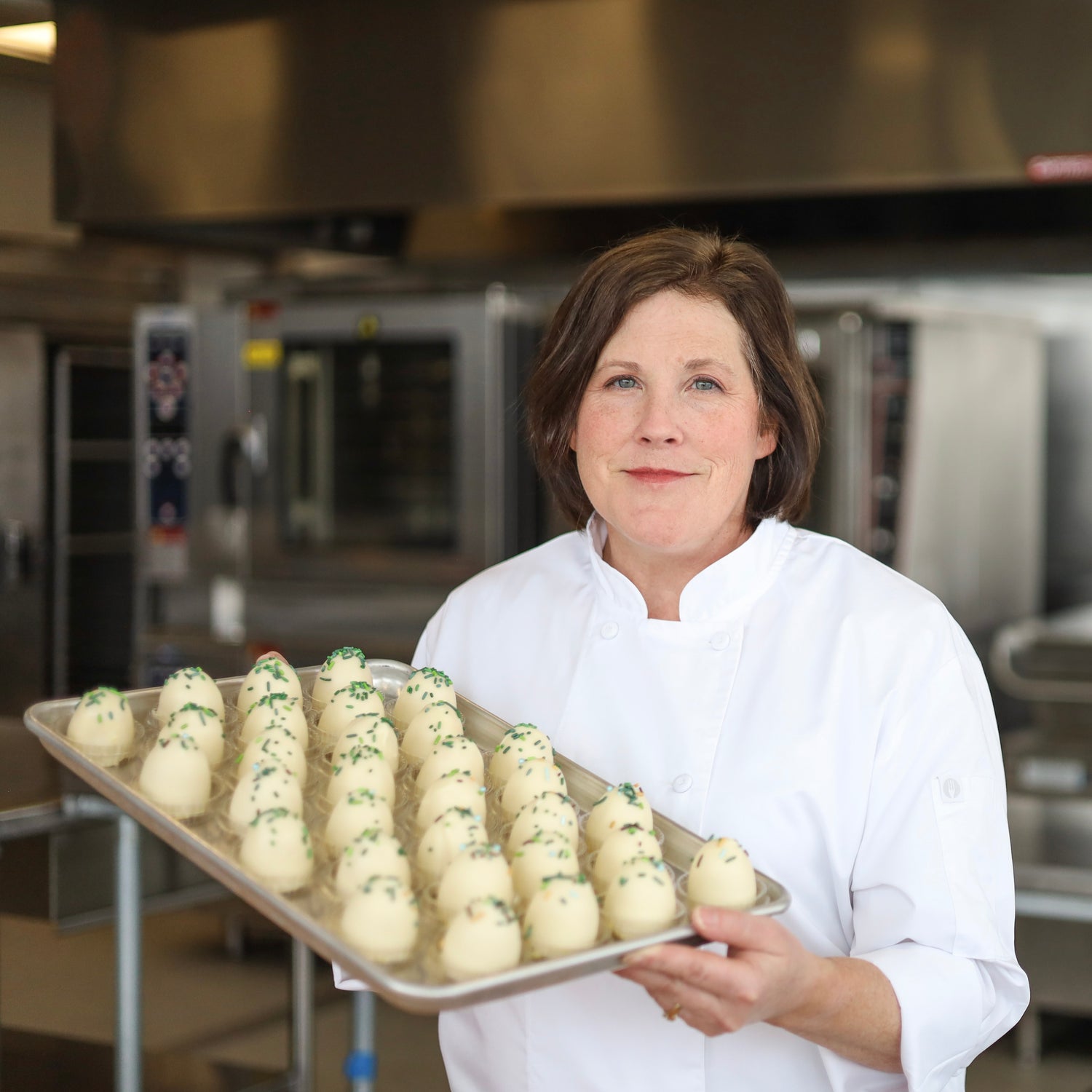 To take the product to a broader audience, we started making small changes to the recipes, the flavors, the production process and sales channels.  We secured space in a 5,000 square foot professional kitchen. We made changes to the process not just to improve efficiency but also consistency, so customers can be sure every CakeDrop is as good as the one before. We improved the coat to not only make them cleaner to handle but also to eliminate texture and appearance differences between the white and dark varieties. We also began marketing these Gourmet Cake Bites as "CakeDrops" to avoid any confusion with other products out there called Cake Bites.
With all this dialed in, the company is now positioned to expand its reach!  While maintaining the quality of our products, we continue looking at new opportunities, conquring old barriers – like packaging the product for shipping – and developing relationships with the finest venues and the most discerning clients.
Our Why
Why do we do this? For you! Life is too short for ordinary desserts. When you want to indulge in a better experience, CakeDrops will be there for you.When you need someone to make your event more elegant, more fun, more unique, CakeDrops will be there for you. When you need a vendor to do what it says and deliver what it promises, CakeDrops will be there for you. When you are ready to DO DESSERT DIFFERENT, it's time for CakeDrops!
I want CakeDrops!
Let's Talk!
Have more questions?  Let's talk about how we can help!